Miel de Montagne pur / Pure Mountain Honey 250g
Retirer ce produit de mes favoris
Ajouter ce produit à mes favoris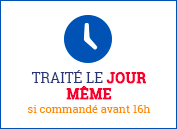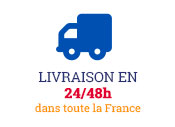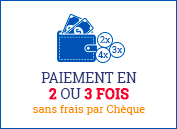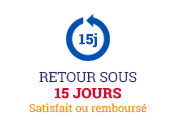 Miel de Montagne pur / Pure Mountain Honey 250g

Un miel de montagne onctueux au goût de caramel.
Un miel exceptionnel issu de plusieurs arbres profonds en forêt: pin, sapin, châtaignier, chêne.
Peut être utilisé avec des céréales, du porridge ou tartiné sur du pain grillé chaud.
Parfait pour faire des boissons apaisantes au miel et au citron pour les infections de la gorge et le rhume.
Ne chauffez pas le miel à plus de 40 ° C car l'activité de ce miel spécial est perdue à des températures élevées.
Information nutritionnelle : Valeurs typiques pour 100g: Energie: 1360 kcal / 320kj Protéines: 0,2 g Glucides: 79,8 g dont sucres: 78,7 g Lipides: Fibres à l'état de traces: 0,5g Sodium: Inoxydable: Caractéristiques de l'alimentation: 100%
Pure Pine Mountain Mountain Royal Honey Miel Convient aux végétariens Ne convient pas aux nourrissons de moins de 12 mois
Fabricant : River of Honey
Taille : 250g

Aucun avis n'a été publié pour le moment.
Saisissez votre Question ou vos mots clés
Found 0 record(s) FAQ
No record(s) found
Ce produit n'a pas encore de Question actuellement.
Vous aimerez sûrement aussi...
Write a comment with Facebook :
Résumé
0
(0 Avis des clients)
Sélectionnez une ligne ci-dessous pour filtrer les avis.